WAM & Salesforce:
The ideal partnership for a fully-connected customer experience
Our Partnership Advantage
our CRM tools are only as useful as how well you can use them. That's why, whether you're starting out with a new area in your already-existing Salesforce use, or learning Salesforce from scratch, we have the in-house capabilities to meet your needs.
As a native digital agency, we do more than just implement the tool. We have the resources to not only train your teams but to also provide strategic consulting needs or directly execute your campaigns. 
In addition to our strategic and marketing knowledge, our team has more than 23 official Salesforce certifications. 
Clouds
Looking for the right Salesforce cloud for your business needs? We have the capabilities to work with the following clouds: 
Sales Cloud
Sales Cloud gives your Sales teams the ability to manage their contacts and opportunities from any device. You'll have a complete view of your customers, including activity history, key contacts, customer communications, and internal account discussions. You'll also get a global view of your team's deals based on the stage, competition, quotes, products, and more. And, above all, with the ability to stay connected to the people and information needed to close every sale, Sales Cloud will make your processes much more streamlined.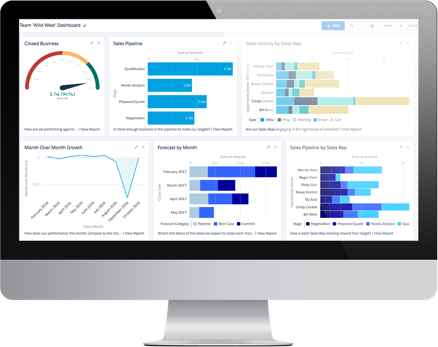 PARDOT MARKETING AUTOMATION
Pardot gives you cloud-based B2B marketing automation solutions that allow for optimal streamlining between your Marketing and Sales teams. Not only that, Pardot allows you to generate a greater number of leads and move them more smoothly through your funnel, create deeper connections, and have the necessary insights to close more deals. Pardot's Engagement Studio and B2B Marketing Analytics feature power optimal Sales and Marketing alignment for a cloud-powered B2B marketing solution optimized from the "stranger" to "customer" stages of your funnel.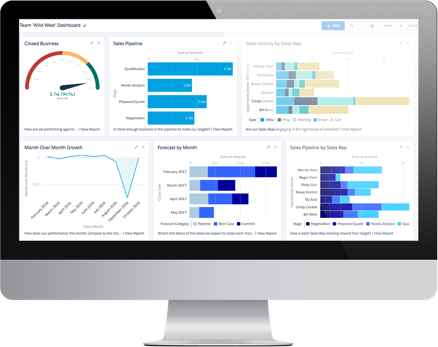 Marketing Cloud
Marketing Cloud lets you have a marketing strategy that is truly customer-centric. Throughout the various sub-clouds, you have access to a high degree of personalization through cross-channel customer journeys. Marketing Cloud also supports your email and mobile marketing efforts, and lets you use Predictive Intelligence to make your marketing even smarter. The other benefit that Marketing Cloud provides you is that you can configure your settings based on your business context, for both B2B and B2C. We support the following Marketing Cloud sub-clouds:
Web Studio
Email Studio
Journey Building
Advertising Studio
Social Studio
Mobile Studio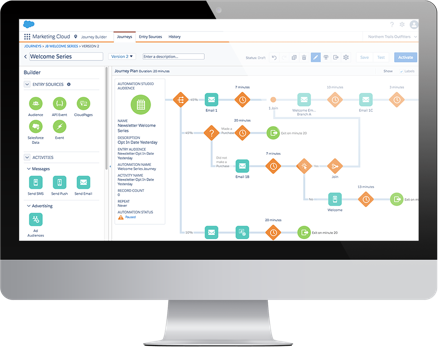 Service Cloud
Services Cloud aims to craft a genuinely Digital Customer Experience by making it easier to manage customer support queries. You'll be able to support customers everywhere through any device with the service platform that keeps the conversation flowing.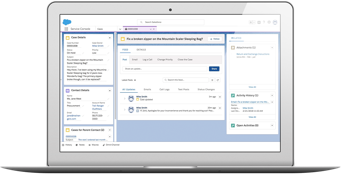 Community Cloud
Salesforce Community Cloud works as a complement to your CRM solutions. With the ability to customize Community Cloud outputs for your employees (as employee intranet), as well as for your business's partners and customers, Community Cloud gives you the ability to create this experience in manageable steps.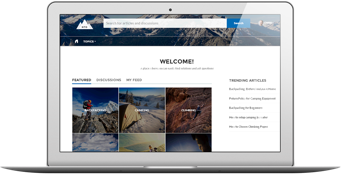 Working with WAM and Salesforce: Flexibility and personalization to meet your needs.
Our Salesforce services have three formats:
FORMAT 1
Consulting
Implementation
Training
FORMAT 2
Consulting
Implementation
Training
Support
FORMAT 3
Consulting
Implementation
Training
Support
Campaign execution
Certifications
With the following official Salesforce certifications, we strive to ensure our team has the necessary technical expertise to offer the best service possible to our clients.






Clients
Some of our most recent clients for our suite of Salesforce services:













Want to figure out how WAM can work with you to get the most out of Salesforce?